In that case, take into account the gasoline depth of GDP: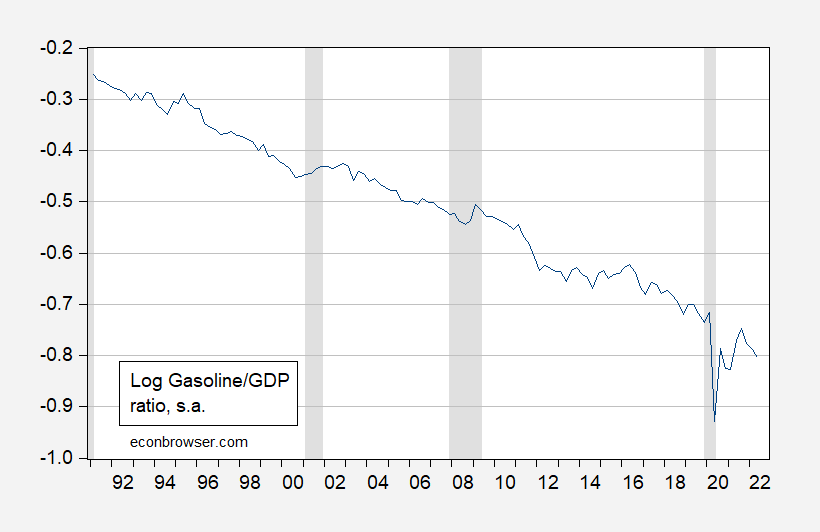 Determine 1: Log gasoline provided to actual GDP ratio, in (thousand bbls/day)/(4xbn Ch.2012$/yr) (blue), NBER outlined peak-to-trough recession dates shaded grey. Gasoline provided adjusted by Census X13, log remodel, X11 seasonal adjustment. Supply: EIA, BEA, NBER, and writer's calculations. 
Gasoline provided is reducing by 5 ppts sooner than actual GDP development every year (in log phrases). Or, the ratio of gasoline provided to actual GDP is reducing by 5 ppts per yr. Furthermore, given structural modifications in American procuring and commuting habits over the previous two years, I might be significantly cautious of counting on modifications in gasoline use or automobile miles traveled as a manner of inferring financial exercise.