Month-on-month PCE inflation was 0.2% beneath consensus (core 0.1% beneath).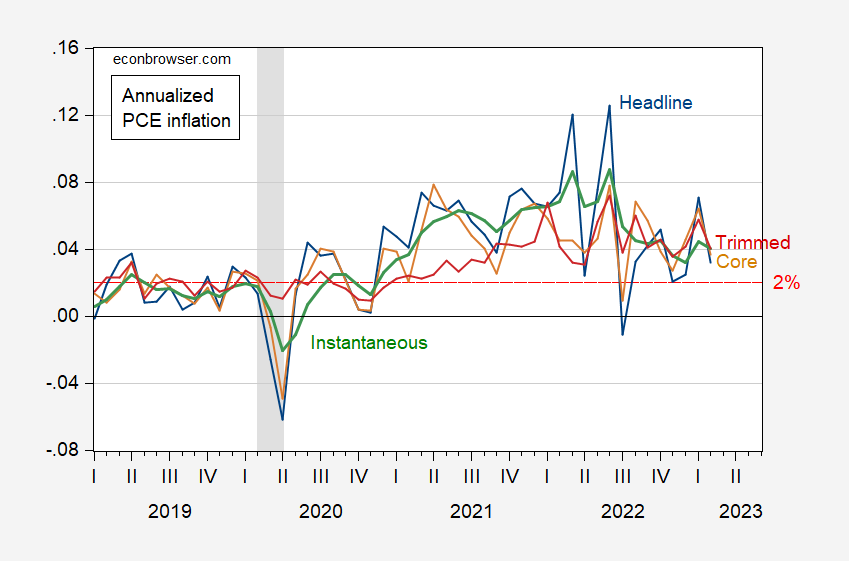 Determine 1: Month-on-month annualized PCE inflation (blue), core PCE (tan), trimmed PCE (crimson), and instantaneous PCE (T=12, a=4) (inexperienced). NBER outlined peak-to-trough recession dates shaded grey. Supply: BEA, Dallas Fed through FRED, NBER, and creator's calculations.
Instantaneous and annualized trimmed PCE inflation at 4%; core at 3.7%.